Marklin Bumble Bee Mogul in NP Paint
When Marklin came out with the new Mogul, I knew I wanted one. Tom Knapp had one on his Nn3 One Track module at the Pleasanton Fairgrounds last November, and he had modified it and repainted to look real nice. He even modified the tender for oil instead of coal: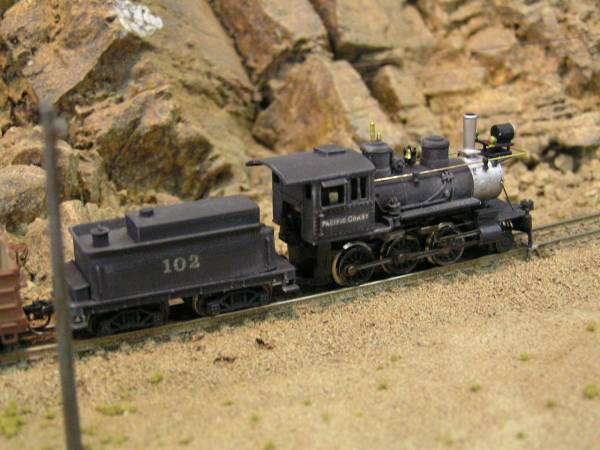 I went in on a group purchase with Tom and a lot of other guys and got a good deal on mine, but I needed to paint it to look more NP style. It's very close to an NP D-2 Class, but I also wanted a newer tender to justify the locomotive still being in use in the 1950's, so I built a tender and painted out the Bumble Bee, and into NP: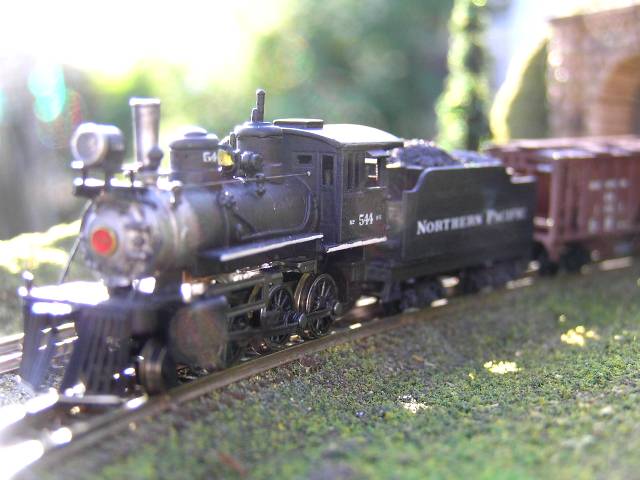 What I did was to remove the shell, and mask off the smoke box/stack, then spray paint the shell Krylon Flat Black hardware grade canned spray paint. I also sprayed the piston cylinders and the sand dome cap (which hides the shell screw). Next I brush painted the head lamp housing with Floquil Engine Black, as well as the drivers. Then I decaled it for NP, and applied a wash of "dirty black paintbrush dipped in Dio-Sol" to the silver stack and smoke box to tone down the silver a bit, Polly S Flat finished the whole thing, then killed the gray stripes on the valve gear with PBL Neo-Lube.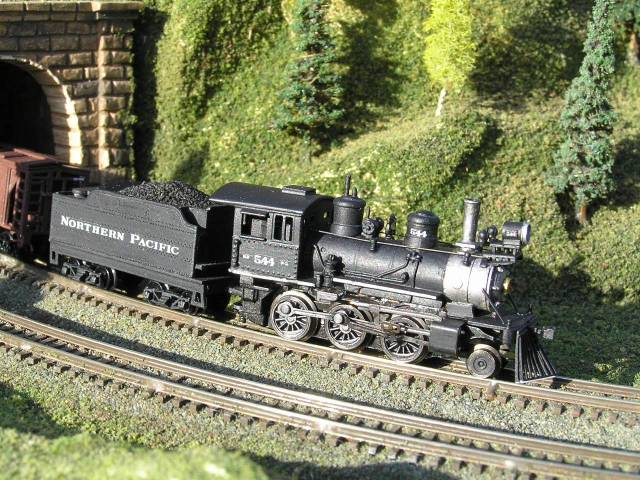 I like the looks of the Mogul in Black much better then Bumble Bee orange.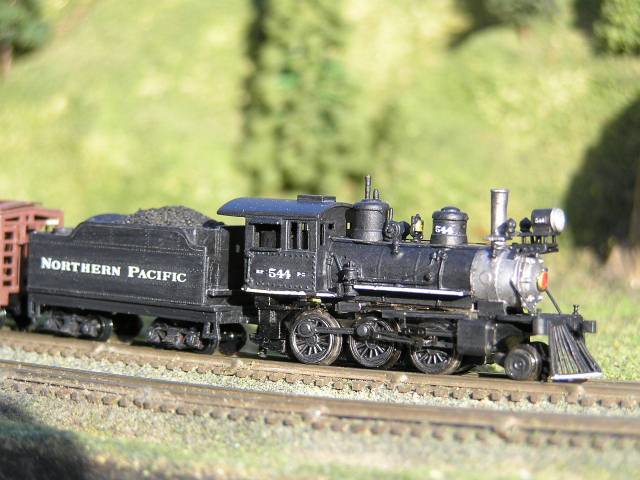 I plan on DCC'ing this thing someday, including light and firebox flicker, however as is I am happy. I only spent 2 hours total on it, and another 2 hours for the scratch built tender.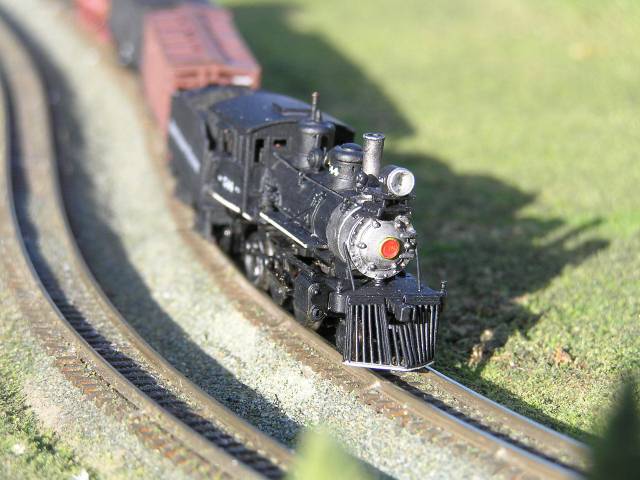 This is a very pleasing locomotive, as it runs very nice, and pulls small trains just fine. This loco is just a little large for Z Scale, and a bit small for Nn3, but it is a welcome addition to both the Z and Nn3 modelers rosters.